Class hours: 9:40am – 2:05pm
Mr. Cronin
Mr. Moore
Notes
Welcome to Week 16!  This week we are going to have a focus on the Last Jedi, both in the film we are seeing Thursday, and creative projects we design this week.
Cawd Food Drive!  So far we are 74% of the way there.  We need to get 100 units by Wednesday @ English – I am going to deliver after school Wednesday.  Remember that the smart play is to focus on the pet food so we can win both the pet food drive (we would need to pick it up) and get our Game Day.  A Game Day is not guaranteed…yet.  
Spirit Week!  Today is Twin Day.  Did anyone dress up as Twins?  Jimmy and Harold will check you off, and if you take part in spirit week you get a ticket in the drawing for a free car on Friday!
As part of Spirit Week tomorrow is Decade Day.  Dress from a decade in history, or historic figure, and win that car!  There are 5 different Spirit Week days where we can get a chance to win.  I personally think a BMW SUV is pretty nice to win at the Holidays.
Governors Institute Winter Weekend Options – who wants to polish that resume to apply to college?
How do we want to run food for the Game Day?  Do you want to donate food to the poorly produced piece of pottery?  We should probably decide today, focus on a smaller amount of main food elements, and then maximize our purchases.  For example the cake, apply pie, donuts didn't play well – even though we asked for them.  Thoughts?
It looks like there will be skating during 7/8 on Friday, Mr. Moore will take you.  Plan for this with clothing if interested.
Great combination of Design and Enginnering.
We are going to have a couple visitors Tuesday and Wednesday afternoon – from 12:45 – 1:30 ish.  Start by doing the standard dog and pony, and then transition into your work by 1:10 so they can see what we do in class.  Extra Credit!
9:40 Attendance and Article
9:45 Design Homework 16 | Free Sketch
As always over the Holiday break I like to give you a free sketch to be creative with.  Sketch anything you want, sign and date, and bring in the first day we are back from break (Tuesday, January 2nd).
9:50 Site Maintenance
Students must be fully caught up on Friday if they want to relax during our Holiday Game Day.  Remember that we also have one more round of grading on Wednesday – all of that work must be in as well.  As we are going to Star Wars on Thursday morning, you won't have much time to turn in late work before Friday.  IF you have to work Friday a bit, it truly isn't the end of the world.
No Quiz / Relax.
All Cawd work is due on Wednesday as normal, but our English films will be shown at 11, so you may want to do some editing / recutting today during Site Maintenance.
10:30 Intro to the Movies
First – we cover the tickets, you cover concessions if you want any.
Second – watch with care as your afternoon project is "Last Jedi Themed".  Pick out design elements you may want to work with.
10:35 Intro to Week 16 Afternoon Board Game Advertising Project
10:45 Break (15 Minutes)
11:00 English with Mr. Bisson
Be back at 11am sharp for attendance.
Give your attention to Mr. Bisson who is our Cawd English teacher.
12:10 Lunch (30 Minutes)
12:40 Attendance and Article
12:45 Week 16 Afternoon Advertising Project:  Board Games
This week you are going to work in partners this week to create advertising graphics to go on Amazon for some Holiday Themed Toys – Board Games.
Partners
CJ / Jordan
Senghe / Laterreur
Donovan / Maya
Jiang / Harper
Katie / Maliki
Moore / Shepherd
Evan / Eli
Haven / Tristen
Victor / Harold
Colton / Leavitt / Jean-Marie – Cameron Leavitt will be the Creative Director of this team as Colton and Jean-Marie are here opposite days.  Cameron we are looking to you to run this team effectively!
Part 1 – Star Wars The Last Jedi
You and your partner are going to create Star Wars The Last Jedi Board Game.
You are going to create the following assets (at a minimum):
Board – texture created in Photoshop (Use 2000 pixels square for good resolution).
Game Box – textured on all sides, except the bottom – all textures created in Photoshop.
Rebel Game Pieces (what are these?)
Empire Game Pieces (what are these?)
Anything else you need?  Cards?  Dice?  Etc?
The only element you can't create is a light sabre…as you are all building light sabre's on Wednesday morning.  
You and your partner are going to create 4 renders, all with white infinite lighting at 1080p:
Box closed with all pieces inside – "closedWarsCroninCronin.jpg" – both partners names included.
Game Setup with pieces in "starting" position – "startingWarsCroninCronin.jpg".
Game Setup with pieces in "in-game" position – "setupWarsCroninCronin.jpg".
Close up of camera at board level, with extreme close up renders – "closeUpWarsCroninCronin.jpg"
Extra Credit goes to groups that incorporate a Low Depth Of Field Effect on the extreme close up render.  It really isn't hard, Cawd did this two years ago in September for Bedrooms.
All renders go in your Week 16 folder, in both partners spots on the server.
Part 2 – Partner Choice
In this second component of the project you and your partner get to select one of two options:
Option 1 – A Second Game
You and your partner choose a second game to run the same requirements with.  Think of the different games and visuals which you could work with:
My only requirement for this is the game must be real.  
You and your partner are going to create 4 renders, all with white infinite lighting at 1080p:
Box closed with all pieces inside – "closedChoiceCroninCronin.jpg" – both partners names included.
Game Setup with pieces in "starting" position – "startingChoiceCroninCronin.jpg".
Game Setup with pieces in "in-game" position – "setupChoiceCroninCronin.jpg".
Close up of camera at board level, with extreme close up renders – "closeUpChoiceCroninCronin.jpg"
Option 2 – Animate Option 1 with Sound Effects
In this second option you are going to create an animation for your Star Wars Game that you create in Part 1 and Animate a "game" happening.  This would be similar to a project we did last year around the idea of "Chess".  In the above example the students used a turn table camera, but you would create more dynamism I think if you used the different camera shots and pacing we have been using with our Character Animations and English Films.
What could you do?  Zoom in on the box to start.  Have the pieces moving, different camera angles, sound effects, background audio, etc.  Think of the Star Wars sound effects which you can pull from on the internet.
Export and save this animation into your shared drive as "animatedStarWarsGame.mp4" at 1080p.  This goes in both partners folders.
I need to know at the start of class on Wednesday if your group is going to choose to model a different Board Game, or animate your Star Wars Game.
If you are not here for both afternoons you only do Part 1.
If you are here for no afternoons, here is a carrot.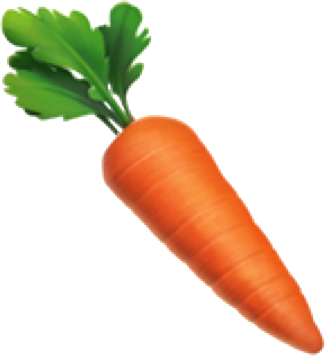 2:00 Dailies
2:05 Dismissal