Class hours: 9:40am – 2:05pm
Mr. Cronin
Mr. Moore
Notes
Jimmy Jiang!  Top 5 in the SkillsUSA Pin Design Competition, with 2 others from Cawd2!  Are you ready Jimmy! 
After speaking with students, I have decided to acquiesce and treat this week as a Week 18.
EHS is starting their exams this week, which means they will be guarding the hallways.  As you know the hallways have become rather "adventurous", so please make sure to be respectful in the halls and let then silly people get in trouble with security.  Tell them you are in Cawd @ C132 if they ask where you are going.
EHS has determined that EHS students are to be here until 2:05 even though you have exams.  It is what it is.  You get out earlier in the spring.

Islands bus leaves 2:15 as normal – I don't believe this impacts anyone.
CTE will provide busing to Town / Westford / Georgia if you sign up in the main office.  You have to do this today at break if interested in a bus home.

There is NO Homework Club this week due to exams.  So, get your work in by tomorrow at 2:05 or Q2 work are zero's forever.
Tomorrow Ms. Charron is taking students earning College Credit in Cawd this semester in Website Development to the conference room tomorrow to sign up.  You should have your social security information with you tomorrow morning!  Don't forget.
No quiz / No Design Homework this week.
What if we didn't do Midterm presentations during 7/8, but instead played dodgeball / basketball?
Happy Birthday to Cameron.  He has requested that we all sing and clap for him.  And that we stand.
9:40 Attendance and Article
9:45 20 Minutes to Prep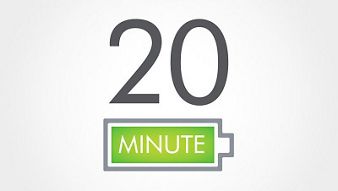 In 20 Minutes we are going to present for Mid Terms.  Your grade is what you present.  Plan to do a good job.
10:05 Midterm Presentations
Judah
CJ
Jordan
Jimmy
Eli
Colton
Nolan
Nathan
Cameron S.
Evan
Maybe others from the PM…
10:45 Break (15 Minutes)
11:00 3rd Quarter Capstone / SkillsUSA Design Competitions
Today we are going to talk about our 3rd Quarter Capstone.  This is where you work as a partner or individual on a "deep dive" on a specific topic.  We will get dedicated 3rd quarter time to work on these projects that allow you to continue to perfect your craft and learn new content as if you were in the real world.
This 3rd Quarter Capstone is built specifically to go hand in hand with our Extracurricular SkillsUSA Design Competitions.  Students that are competing in these competitions will have time to train (3D Animation / Web Design) as well as develop their work product (Game Design).
If you would like to study something "different", I am open to suggestion.  For example, your grade may make you ineligible (sorry, beyond my pay grade to change that) but you may be interested in a specific piece of 1st-semester coursework such as Digital Image Manipulation, or Illustration, or Video Editing.  I can be somewhat flexible and create individualized learning plans for kids.
We are going to dedicate mid-morning (11-12:10). Tuesday and Thursday's at a minimum for this coursework throughout the Third Quarter.  This week we are going to do a little more as we are just starting out.  During these work times, we are going to check in with me as subgroups, get new assignments, and present previous work.  I really want an open kitchen atmosphere where we all get to see what we are designing.  
SkillsUSA Design Competitions
The time is really set up perfectly for SkillsUSA Design Competitions.  These student design competitions are run by our industries and create real-world design challenges for high school students.  This is a great way to start thinking about a carrer, building your resume for college or employment, and battle some of the best designers from across the nation.
I know many of you have already teamed up, but it is the time we formalize these teams and get together.  Once you are signed up for an event with a partner, it really can't be changed, so don't just say "yes" to the first person that asks you.  Make sure you are engaged, and ready to pull your weight.
We will have to have the awkward conversation where I have to let certain team members they are excluded due to their grades.  I hate to do this, but it is what it is.
Depending on your Capstone focus, you will be assigned different work related to your specialty.  
Game Design Teams
What creates a fun game?
What are some games / mini-games / which you enjoy?
What do you and your partner want to create?  Remember that much of the content we will need to know we don't know yet.  That is what makes it fun.
What is the first mechanic you need to learn about?  Do you have roles?  Is one person in charge of the art, and the other in charge of the programming?  Are you both hybrid designers?
Consider using Google Slides?  Create an mp4 in Premiere?
Pitching to class on Friday morning at 10:00.  (Team Grade)
Animation Teams
Learn how to use Fluid Effects with Bifrost.  Impress us.  Boat?  Buoy?  Cascading over rocks?  Filling up a cup?  A pool?
Presenting 2 animations at 720p Friday morning.  (Team Grade – separate work product)
Web Teams
Finish the Learn HTML class through Code Academy.
Presenting "complete" screen of the lesson – both partners.  I need to see 100%  (Team Grade – separate work product).  This will just be shown to me on Friday – not presented on the big board.
12:10 Lunch (30 Minutes)
12:40 Attendance and Article
12:45 Midterm Presentations or
Dodgeball / Basketball
Tristen
Isaac
Senghe
Haven
Jean-Marie
Maliki
Eric
Cameron L.
Katie
Wood
Victor
Donovan
Maya
Harper
Thompson
Any remaining time we are going to have for Site Maintenance.  I need all missing work from Q2 in by 3pm tomorrow.
2:00 Dailies
2:05 Dismissal